WE INSTALL PAXTON ACCESS CONTROL SYSTEMS
Designed to allow the free flow of authorized personnel in and around your premises at all times, whilst denying entry to unwanted visitors.
VISION CCTV install only Paxton access control Systems.
Electronic access control provides the most efficient and convenient way of securing your building and assets. Installing an access control System means that you will never have to change a lock again.
Tokens are issued to allow access through the controlled doors and are easily barred from the System if they are lost, stolen or not returned by someone who leaves your company. Barred tokens will not allow access through the controlled doors.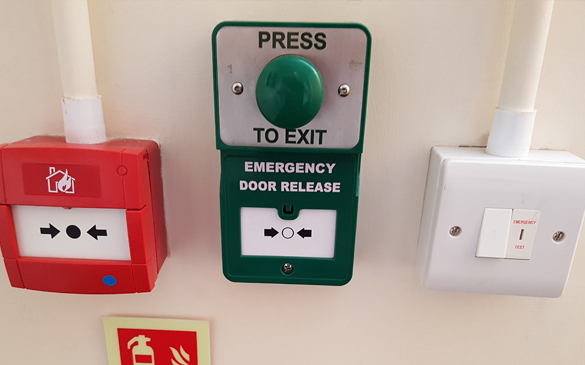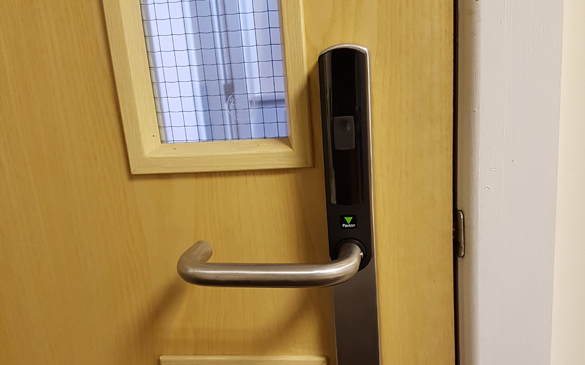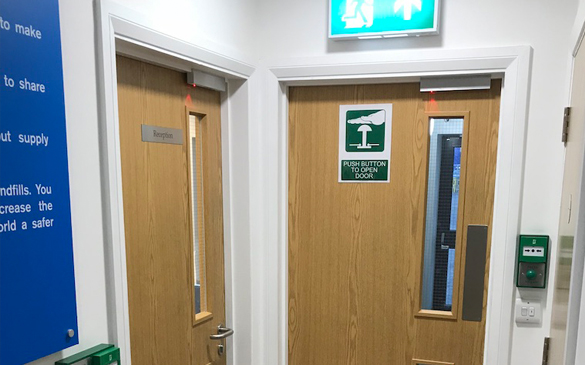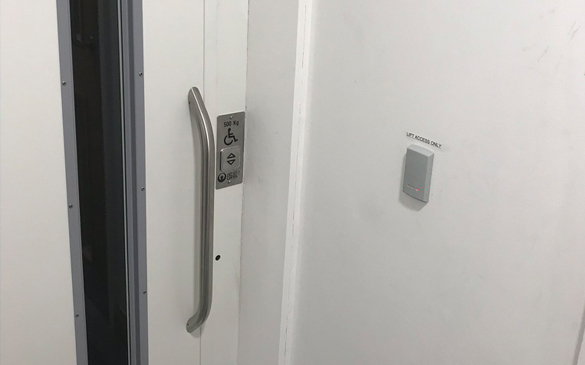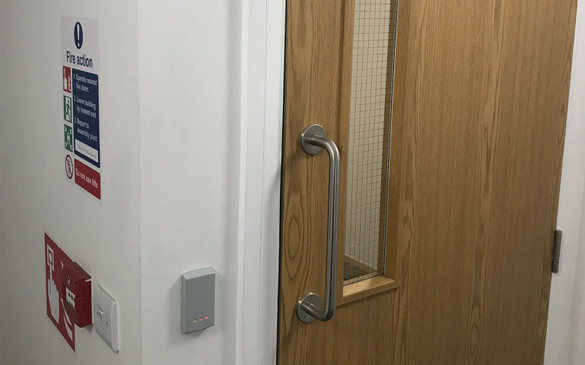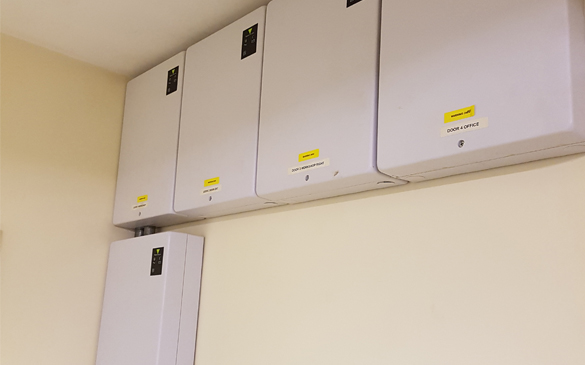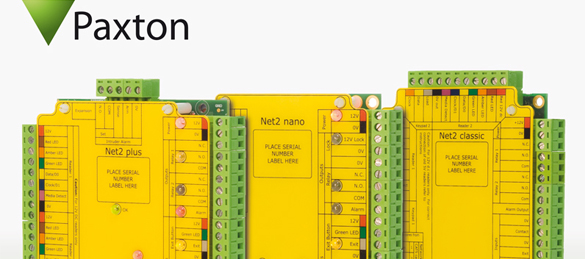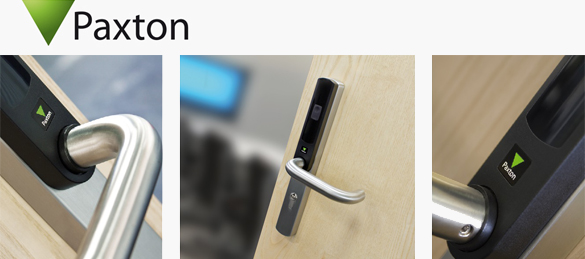 DESIGNED TO MEET THE NEEDS OF EACH INDIVIDUAL CLIENT
Once your access control System is installed all doors controlled by the system will automatically lock when the door is closed. Anyone without a PIN or access token is unable to enter.
Similar to CCTV applications all access control specifications are designed to meet the needs of each individual client.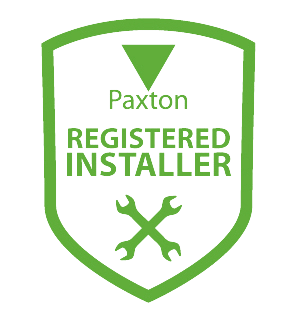 We are Paxton Registered Installer
Paxton Info
Net2 range
Net2 is an advanced PC based access control solution. Net2 offers centralised administration and control of sites with up to one thousand doors and 50,000 users. Perfectly tailor access privileges to groups or individuals quickly and easily using Paxton's intuitive, user-friendly software. Event reports can be generated in a few clicks and the single-door architecture makes specifying, installing and maintaining the system easy. Advanced features such as site graphics, IP camera integration and 'Triggers and Actions' further extend the capabilities of this cutting-edge system.
| | |
| --- | --- |
| Key features | Typical applications |
| PC based system | Small/medium premises |
| Central control of privileges | Large corporate premises |
| Manage 1000s of doors, 50,000 users | Multiple-site premises |
| Event reporting | Government buildings |
| Scalable; add to systems easily | Universities |
| Integrate other building systems | Sports clubs |
| Proximity, magstripe or keypads | Car parks |
| | |
| --- | --- |
| Key features | Typical applications |
| Integrated control unit and reader | Small business premises |
| Simple token management | Sports clubs |
| Scalable; add to systems easily | Any low-risk internal door |
| Proximity, magstripe or keypads | Apartment complexes |
| Key features | Storage units |
Compact range
An ideal standalone access solution for internal (low security) doors. A compact system comprises an integrated reader and control unit, which are quick and easy to install: simply connect to a power supply and a lock. Simple token management using Paxton card packs makes administration of the system very easy. Compact systems are available in proximity, magstripe and keypad variants, and are ideal for smaller sites.
Switch2 range
Switch2 is a standalone product suitable for external use in applications requiring high levels of security. Comprising a separate control unit and reader (the control unit is installed in a safe area to avoid tampering), Switch2 systems are a scalable, easy-to-manage access solution ideal for small to medium sites. Switch2 uses the same ingenious token management system as the compact system, and is also available with proximity, magstripe and keypad variants.
| | |
| --- | --- |
| Key features | Typical applications |
| Separate control unit and reader | Small business premises |
| Simple token management | Sports clubs |
| Scalable; add to systems easily | Schools |
| Proximity, magstripe or keypads | Apartment complexes |
| Separate control unit and reader | Storage units |
| | Sites requiring high security |
| | Carpark barriers |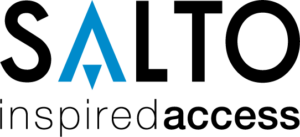 We are Salto Registered Installer
SALTO Systems
About SALTO Systems
Driven by continuous innovation and development. Guided by insight into customer needs, delivering industry-leading, next-generation electronic locking solutions without wires and without mechanical keys. Since 2001, SALTO has been redefining the access control world by continually being first to anticipate market needs in a rapidly evolving marketplace. Setting new standards in security, manageability and scalability. SALTO's pioneering SVN platform provides stand-alone networked locking solutions. With its online and real-time technology, market-leading XS4 platform enhances the usability of every building environment by securing virtually every door and enabling the monitoring and control of every user. SALTO hardware and software can be networked without wires to provide real-time intelligence and instant control, whilst enabling integration with existing systems to improve manageability and enhance end-user experience. Having revolutionized access control around the world in sectors where security is critical – from airports and healthcare to government education/student accommodation and hotels – SALTO continue to deliver the most advanced and flexible electronic locking solutions in the market. So whether you want to secure and control main entrance doors, main gates, internal doors, glass doors, emergency exits or car park barriers; or need specific security access management features – SALTO Systems can do it all, with access control solutions found in over 90 countries on more than 3 million doors.
Your Phone is your key
The intuitive SALTO JustIN Mobile Key app communicates securely via the Cloud and enables a student/guest to receive a room key online, anytime and anywhere. When students/guests arrive at the accommodation, they can choose to go straight to their room and receive their key on their phone, or they can ask for assistance at reception. It's their choice.
Cutting-edge technologically, SALTO Mobile Key means the end of lost key hassles, expense and waste. Plus, the technology isn't limited to student/guest rooms — it can also be used on main entrance doors, elevators, car park barriers, meeting rooms, etc. It's the ideal solution for any door where you need to conveniently control access.
SALTO solutions typical applications:
student accommodation
universities & research institutes
schools & nurseries
office buildings
manufacturing and industrial sites
warehousing & distribution centres
retailers of all types
sports/leisure centres & stadiums
town and city council facilities
hospitals, clinics & medical centres
police & court facilities
military bases