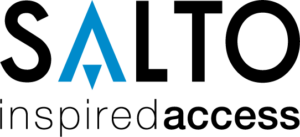 We are Salto Registered Installer
SALTO Systems
About SALTO Systems
Driven by continuous innovation and development. Guided by insight into customer needs, delivering industry-leading, next-generation electronic locking solutions without wires and without mechanical keys. Since 2001, SALTO has been redefining the access control world by continually being first to anticipate market needs in a rapidly evolving marketplace. Setting new standards in security, manageability and scalability. SALTO's pioneering SVN platform provides stand-alone networked locking solutions. With its online and real-time technology, market-leading XS4 platform enhances the usability of every building environment by securing virtually every door and enabling the monitoring and control of every user. SALTO hardware and software can be networked without wires to provide real-time intelligence and instant control, whilst enabling integration with existing systems to improve manageability and enhance end-user experience. Having revolutionized access control around the world in sectors where security is critical – from airports and healthcare to government education/student accommodation and hotels – SALTO continue to deliver the most advanced and flexible electronic locking solutions in the market. So whether you want to secure and control main entrance doors, main gates, internal doors, glass doors, emergency exits or car park barriers; or need specific security access management features – SALTO Systems can do it all, with access control solutions found in over 90 countries on more than 3 million doors.
Your Phone is your key
The intuitive SALTO JustIN Mobile Key app communicates securely via the Cloud and enables a student/guest to receive a room key online, anytime and anywhere. When students/guests arrive at the accommodation, they can choose to go straight to their room and receive their key on their phone, or they can ask for assistance at reception. It's their choice.
Cutting-edge technologically, SALTO Mobile Key means the end of lost key hassles, expense and waste. Plus, the technology isn't limited to student/guest rooms — it can also be used on main entrance doors, elevators, car park barriers, meeting rooms, etc. It's the ideal solution for any door where you need to conveniently control access.
SALTO solutions typical applications:
student accommodation
universities & research institutes
schools & nurseries
office buildings
manufacturing and industrial sites
warehousing & distribution centres
retailers of all types
sports/leisure centres & stadiums
town and city council facilities
hospitals, clinics & medical centres
police & court facilities
military bases